Superior Quality Hydro Jetting in Gilbert, AZ
Hydro jetting is among the most efficient ways of cleaning your drains and pipes. It is mainly used to clear out any clogs or substances holding onto the inner sides of your drainage line. At Zippity Rooter, we offer the best hydro jetting in Gilbert, AZ, and its surrounding areas. Our work is reliable and very effective in dealing with any pipe blockages–including tree root intrusion.
Red Flags You Need Hydro Jetting
At times property owners tend to ignore our pipes and assume all is well until the moment we find out that water is no longer flowing. However, we advise that you keep monitoring your system and call for drain cleaning as soon as you see any of the earliest signs of trouble.
Keep a keen eye on the following:
Slow waste water drainage from the sinks
Toilet blockage
A stench from the drains
Gurgling noises from the drains
Increased water bills
These are signs that your pipes have a clog due to hair, grease, food particles, soap, roots, or water minerals. Pipe jetting can help restore your pipes to the proper functionality and ensure water flows smoothly.
The Top Benefits of Hydro Jetting
While drain snaking has traditionally been the method of choice among plumbers for drain cleaning, hydro jetting has quickly become the norm. Its sheer effectiveness and non-invasive nature has made it so.
Among its many benefits include: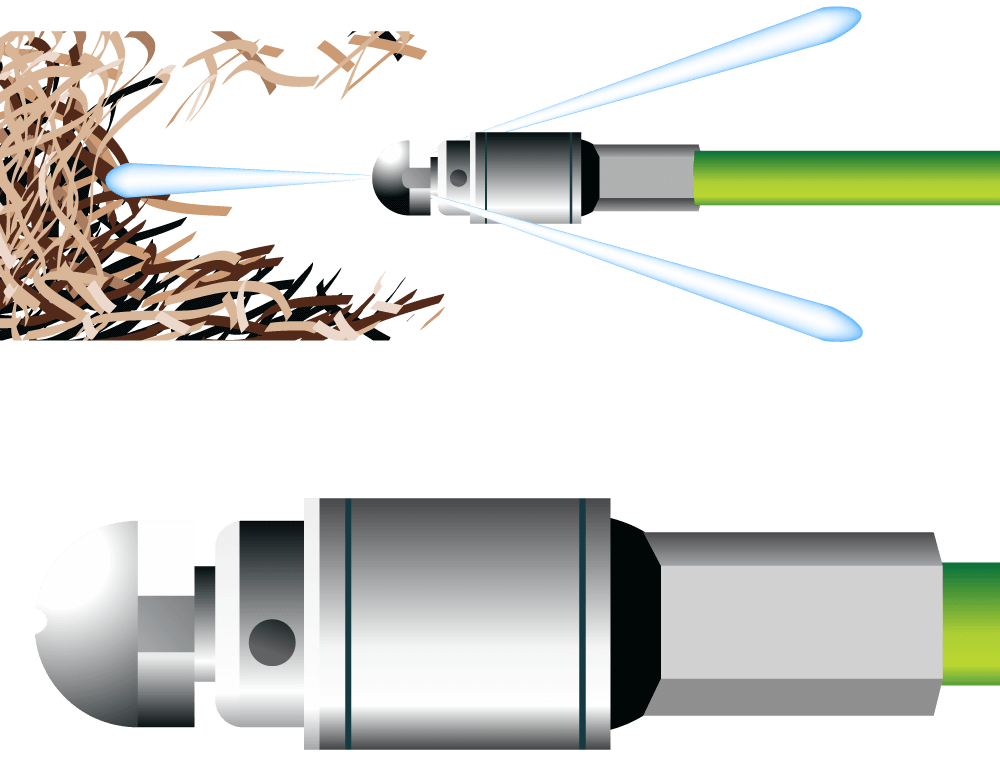 Understanding How Hydro Jetting Works
As the area's premier hydro jet drain cleaner, we've perfected this technique through hundreds of projects. The process involves the insertion of a high-pressure nozzle at the head of the clogged pipe. We then flush out impurities from the pipes using high water pressure. The multi-directional nozzle ensures that substances on the insides of the pipes are cleared away.
Let Zippity Rooter Provide You the Solution
The Zippity Rooter are experts in hydro jetting roots and any other stubborn drainage blockages. We use the latest and most effective methods to ensure wastewater flows smoothly through your drains. We have a well-trained staff who are armed with years of experience in using hydro jetting.
If you require hydro jetting services in Gilbert, AZ, and the nearby localities, schedule your appointment today through our online form or by calling us. Our team is always ready to attend to your drains!