Top-Quality Hydro Jetting in Queen Creek, AZ
A reliable piping system is a must for any functional home. Recurring clogs are a nuisance as they can result in sewer backups that can create a messy situation or contaminate your water supply. If your home's pipes seem blocked and your drains frequently flow slowly, don't hesitate to reach out to Zippity Split Rooter. We have quick and affordable solutions to all your plumbing problems. Count on us to solve pipe blockages with our prompt and cost-effective hydro jetting services.
Hydro jetting is a safe, efficient, and effective way to clean clogged pipes and slow-flowing drains. It uses highly-pressurized water to flush out hard, stubborn buildup inside problematic pipes. It is a popular drain-cleaning method as it can easily eradicate clogs made from all types of materials, from food waste and grease to tree root invasion and scale buildup. It's also less invasive and allows us to clean pipes without causing inadvertent damage.
Signs You Need Hydro Jetting
Pipe jetting is ideal when conventional pipe cleaning methods like snaking fail to fix the problem. Knowing when to call for hydro jetting will help you in your proactive bid to maintain the integrity of your pipes in the long run.
Reach out to Zippity Split Rooter when you spot the following: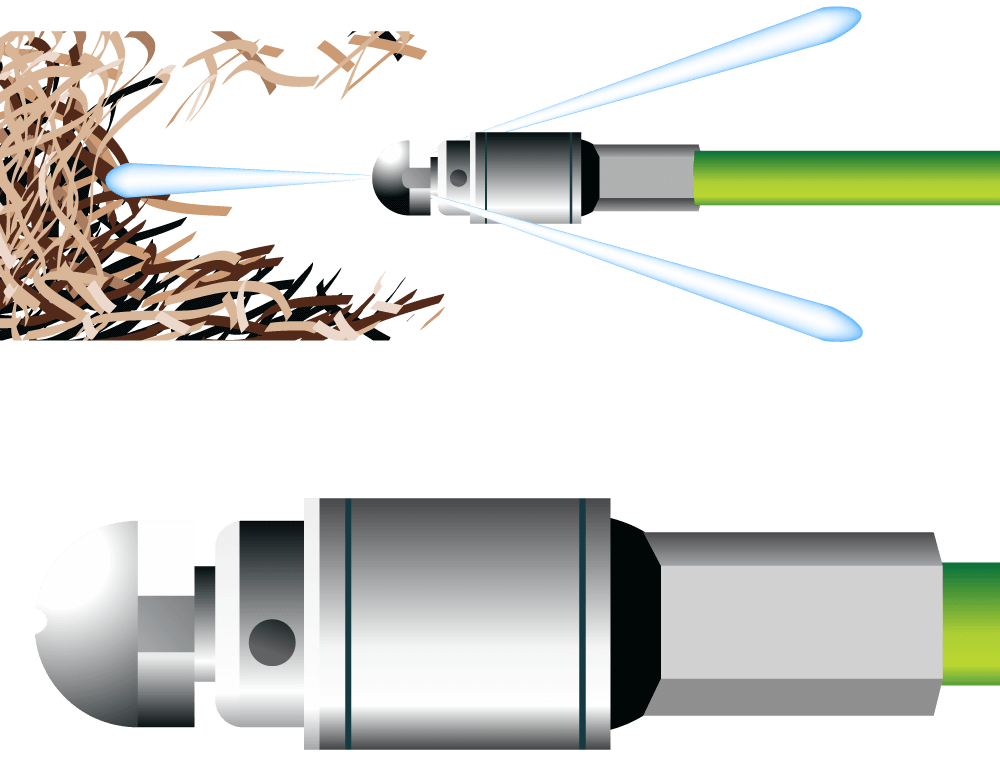 Benefits of Hydro Jetting
Hydro jetting trumps many other drain cleaning methods because of its many advantages. Its sheer versatility alone makes it an ideal choice for property owners who need to deal with persistent clogs.
Hydro jetting offers several benefits, including:
After inspecting your pipes and determining that hydro jetting is the best course of action, our crew will then proceed to insert a specialized water nozzle into the affected pipe. This is done through an access point established outside your home. The hose sends highly pressurized streams of water down the pipes. We set the water pressure to about 4,000 psi, so it moves down the pipes with tremendous force and speed to blast away clogs and remove any built-up debris. During the service, you also get to enjoy the added benefit of hydro jetting roots that have reached your pipes in search of rich water sources.
Reasons to Hire a Hydro Jetting Expert
Hydro jetting should be left in the hands of a professional. There are some instances where it may be ineffective, depending on the condition of your pipes. Rushing into water jetting might worsen the problem if it wasn't required in the first place. In addition, water jetting equipment is costly, so hiring an expert to address the issue is more economical than buying your jetter. Moreover, the water jetting process requires specialized training to ensure the water pressure doesn't damage your pipes.