The Leader in Hydro Jetting in Phoenix, AZ
contaminate your water supply or result in expensive repairs. If you notice signs of obstructions in your pipes, contact Zippity Rooter for professional hydro jetting services. Since our inception, we have cleared 10,000 + drains in Arizona, so this is our specialization.
Hydro jetting in Phoenix, AZ, is a technique we use to clean slow-moving drains and clogged lines. It uses a hydro jetting machine, which blasts water at high pressures to eradicate hard, stubborn blockages. To make the pipe jetting process more efficient, we will perform a video camera inspection to evaluate the condition of the pipe and the level of jetting required. If the line is too blocked, we may have to snake it first.
When Do You Need Hydro Jetting?
Here at Zippity Rooter, we use hydro jetting when other clog-eliminating methods like snaking cannot fully address the problem. Since the hydro jet drain cleaner uses high-pressure water to eliminate clogs and wastewater backup, it is ideal for stubborn clogs. We advise our clients in the Valley of the Sun to use this method to find grease, cooking oil, tree roots, and other rigid items in their pipes. We provide quality hydro jetting in the following areas:
Here are the common signs to look out for: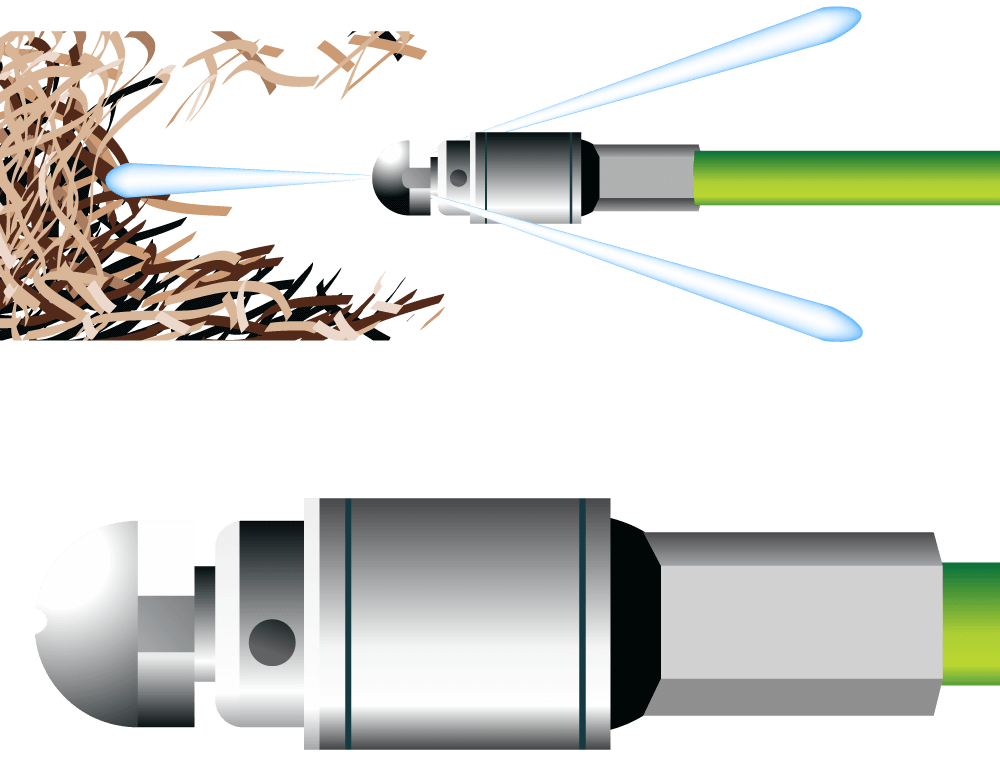 Main Benefits of Hydro Jetting
If you have been experiencing frequent drain blockages, reach out to our professional drain cleaning company right away. We will ask for your details and visit your home to determine if hydro jetting is the right solution. After the inspection, our professionals will find the right spot to insert the hose and pump the water.
We use durable hoses that can shoot about 20 gallons of water a minute. The high water pressure will force out any materials blocking water flow in the system. If any tree roots are causing clogs, our hydro jetting roots service will clear them too.
Why We Encourage You to Hire a Hydro Jetting Service Provider
In cases of severe pipe clogging, regular DIY techniques would not solve the problem. Even with home chemical solutions, specialized sink plungers, and high-grade drain augers, you may not fix persistent clogs unless you are a professional. Hydro jetting equipment is expensive, making hiring a professional to fix the issue more economical than purchasing your equipment. Additionally, the pipe jetting process requires specialized handling to make sure your pipes don't get damaged by high pressure.